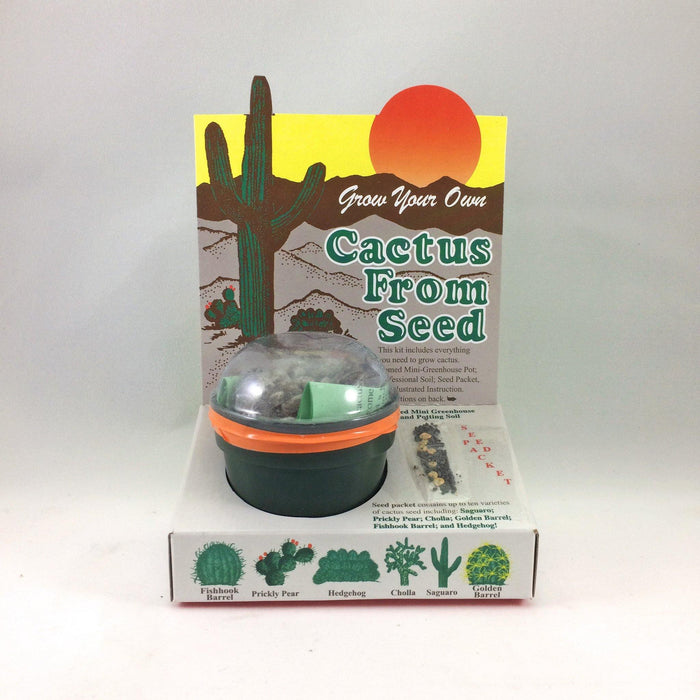 ✔ Dimensions: 3" x 3.25"
✔ Includes planting instructions
✔ Grows withing 5-7 days
✔ Made in USA

Grow your own Cactus Family with this miniature greenhouse dome. Just add water and watch a variety of Southwest baby cacti sprout in as little as 5-7 days! Includes seeds with soil and plastic dome.