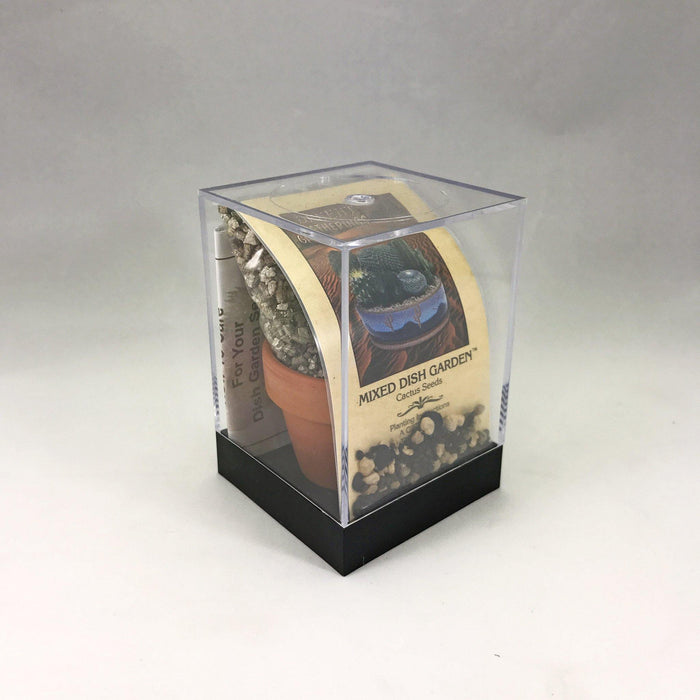 Please select state sticker option before adding to cart.
✔ Dimensions: 2.25" x 3"
✔ Includes planting instructions
✔ Grows within 3-10 days
✔ Made in USA

This Mixed Cactus Dish Garden Incubator Kit includes a terracotta pot, soil mix, mixed cactus seeds, easy planting instructions, and information about mixed cactus trivia and history. Easy to grow and take care of, and perfect for store display.