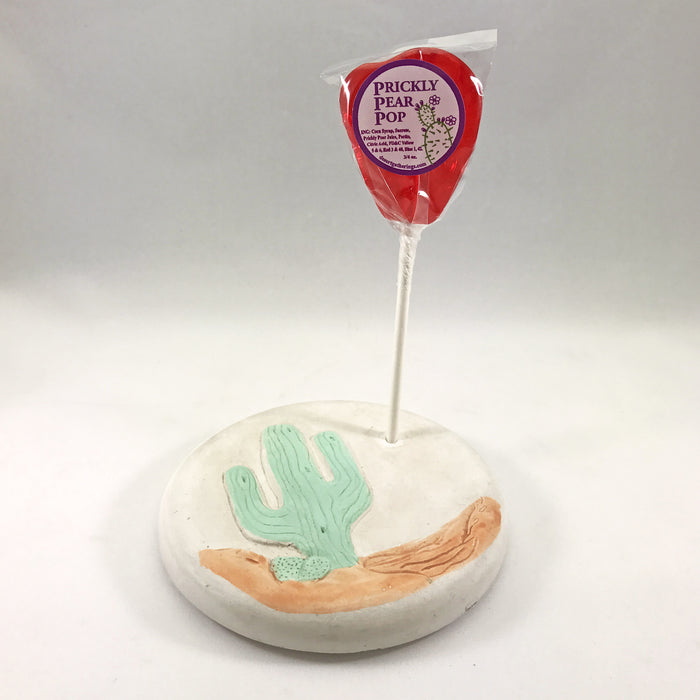 Prickly Pear Lollipop Suckers made from real juice from the Prickly Pear cactus. Each sucker is a translucent red color that is sure to catch the eye, as well as great tasting. These suckers make for a top seller and great southwestern gift item!
Similarly related: Saguaro Suckers
Due to the nature of handmade goods, each sucker may vary slightly.
Dimensions: 1.5" x 3"
Ingredients listed on label
Includes natural and artificial flavor
Made in the USA