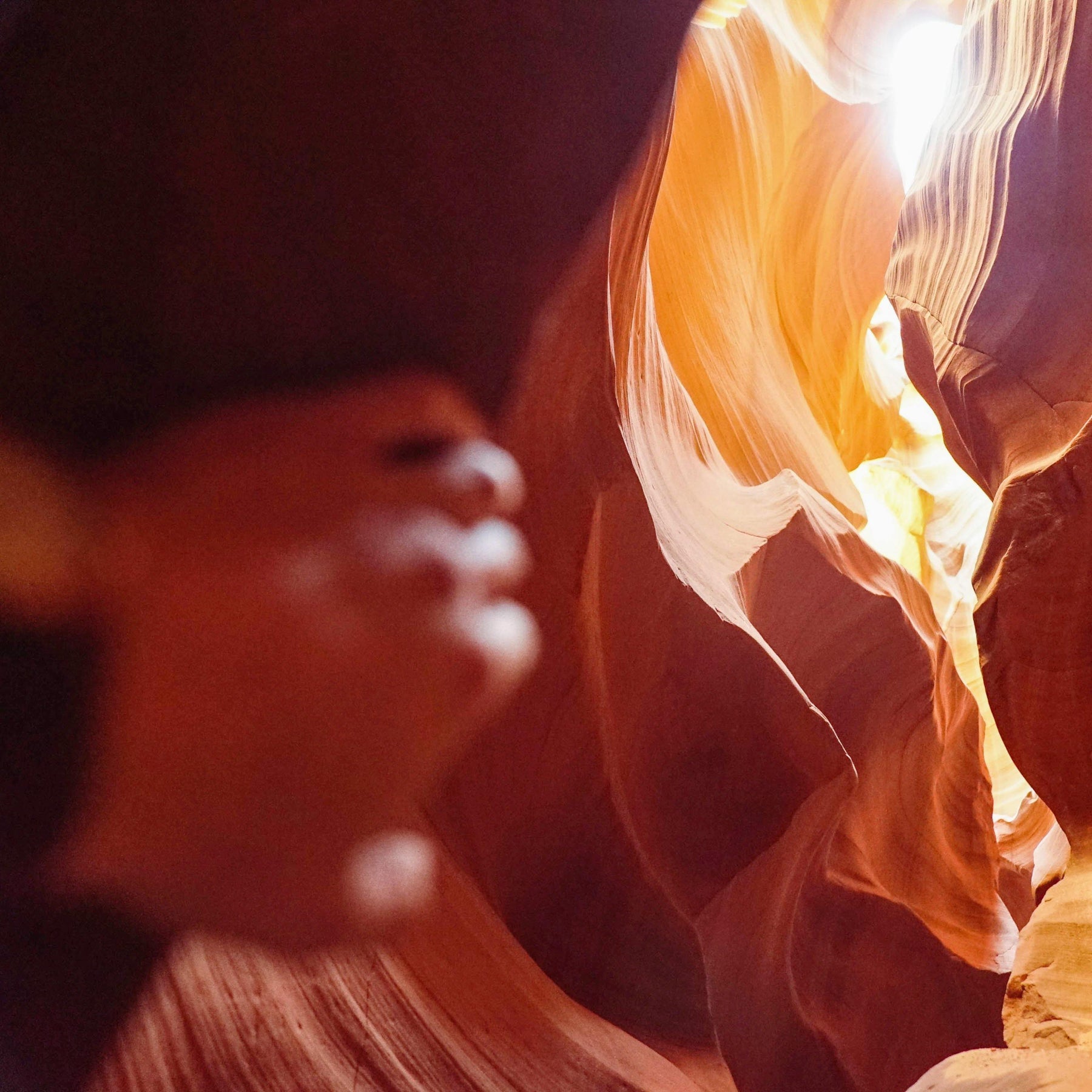 10 Beautiful Places In Arizona
The Grand Canyon draws over 4 million visitors per year to Arizona, but they'd all be remiss to ignore the rest of the state's beauty, from surreal slot canyons to vast stretches of desert and sandstone towers.
1. Antelope Canyon
The incredible Antelope Canyon, a slot canyon near Page, Arizona, has a truly otherworldly appearance. Its twisting arches, created by intense water erosion, pose a unique challenge for photographers. The canyon itself is located on a Navajo Tribal Park, and tours have been available since 1997.
2. Saguaro National Park
Saguaro National Park is named for the giant cacti that can be found throughout the 92,000-acre park. It is open to tourists for hiking, backpacking, and camping, though the latter is only allowed in certain areas and requires a permit.
3. Monument Valley
Monument Valley isn't just a popular game; it's also a stunning real-life natural wonder found in parts of Arizona and Utah. It's best known for the sandstone buttes dotting its vast landscape, the tallest of which is 1,000 feet (300 meters) high.
4. Oak Creek Canyon
Located in the Coconino National Forest, this river gorge is a popular area for camping, picnics, hiking, and fishing. Visitors can enjoy a 2.5-hour scenic drive or may be lured out of the car by the natural beauty.
5. Petrified Forest National Park
Named for the petrified wood found throughout, the Petrified Forest offers plenty of popular activities, including hiking, backpacking, and photography.
6. Organ Pipe Cactus National Monument
This International Biosphere Reserve, created in the 1930s, was named for the plentiful area's organ pipe cacti, a species of cactus with clustered stems resembling a pipe organ. The park itself is a wonderful location for hiking and camping.
7. Desert Botanical Gardens
Founded in the 1930s, Phoenix's Desert Botanical Garden houses over 20,000 plants, including agave and cacti, and also hosts occasional exhibit, with past shows featuring artists like Bruce Monro and Dale Chihuly.
8. Canyon de Chelly National Monument
Canyon de Chelly is home to preserved petroglyphs from indigenous peoples, offering a unique educational opportunity, as well as activities like hiking and horseback riding. Guides from both the National Park Service and Navajo Nation provide tours to the public.
9. Hoover Dam
Hoover Dam was built in the 1930s in the midst of the Great Depression to control the Colorado River. Though it was built by President Franklin D. Roosevelt, it bears the name of his predecessor, Herbert Hoover, who presided during the start of the Depression.
10. Sonoran Desert
Once home to the Colorado River Delta, the Sonoran Desert is a beautiful destination for discovering unique native flora, like Creosote bushes, organ pipe cacti, and prickly pears.